If you don't understand Blockchain, Defi, or Crypto Currency then stop reading, log off. This article is aimed at the global crypto community. Oil & Gas, Bio, Pharmaceutical & Mining Traders/Investors look away now. It's not for you.
If you have an understanding (Even cursory) of Decentralized Finance and the huge potential the ever growing space is taking up in financial markets then carry on. 
Online Blockchain (LON: OBC) are a UK listed company. At time of writing, they have a 'measley' market capitalisation (MC) of circa £5.5M. They are massively undervalued and I'll explain why. Their MC should be at the very least £25M/£30M. OBC are debt free, cash in hand of  £1.5M and currently hold circa £3,000,000 of their sister company's (ADVFN) stock. For those that don't know, ADVFN is one of the worlds largest financial & crypto data portals. The reason/s they're flying under the DeFi radar is quite simple. The Board are 'Camera Shy' that is to say they don't openly court attention via highly expensive marketing, possibly due to malicious actors/hackers that are notorious in the sector or fear of the 'wrath' from centralised financial institutions. Savvy crypto traders know all about the hackers out there and big corporations trying to keep the lid on DeFi.
Umbria Network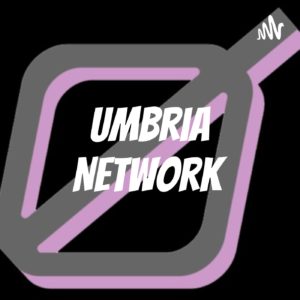 For those reading that don't know what the Umbria Network is, the simplest description is thus. The Umbria Network is an open source Protocol offering DeFi products and services, one is a 'crosschain bridge' known as the 'Narni Bridge' that allows the transfer of tokens from one chain to another chain, for example  from Ethereum to the Polygon chain. The Umbria Network bridge (named after a famous Italian bridge in Umbria) is the fastest and most price competitive in the market. Where the The Narni Bridge excels is speed and its 'peppercorn cost'. Instead of waiting hours for a transaction to be completed the Bridge takes 1 or 2 minutes at most, at a fraction of the cost. When crypto traders provide liquidity to the Narni Bridge they earn, on assets, very attractive APY, Annual Percentage Yields
Kickers
Now here's one of the many potential 'kickers' for the OBC SP. Sources indicate that OBCs Umbria Narni Bridge will soon integrate with Binance smart chain. Binance are one of the global leading crypto exchanges. This is huge and will open up the Narni Bridge to millions of Crytpto traders. The footprint of the Binance smart chain and Binance itself is global. *To note Umbria is one of the many projects Online Blockchain are working on*. At present the Umbria Network has a fully diluted market capital of just over $14,000,000. (The OBC MC is £5.5M) there's a big disconnect in the market none of the current value of Umbria is reflected in the OBC value and the value of Umbria will almost certainly continue to rise in excess of $50,000,000. What's also not known in the Crypto community is that OBC are rumoured to be in talks with Coinbase. What those 'talks'
are isn't known. But talks they are in…..
The Defi market is currently valued at $80,000,000,000 and is projected to grow by 10 times next year to $800,000,000,000. Business Insider
Online Blockchain are quietly growing, they now have an office in Gibraltar, which is one of the global Crypto/DeFi hubs. They're fully cashed up, debt free, very few shares in issue, trading well below intrinsic value and operate in a sector that is prone to huge rises. How high could they go? £1,50, £2, £3, £4? Who knows? The recipe for a monumental share price rise is there. It's already happened once and it'll happen again. It could easily fly up 300% 400% 200% once the news starts to drop and crypto traders zero in….
Don't go mad keep it small well worth a couple of hundred quid punt.
Viva
Dan